Two Thousand Six Hundred

The Two Thousand Six Hundred, or TTSH for short, is a replica of an old classic semi-modular synthesizer. Available as a kit containing PCBs and front panel, nothing is pre-built and no components are included, for you to build yourself.
Testing of the new revision is now almost complete! It's been a long fall, with a lot of testing, but we are pleased to announce the list of changes for the next run -
PSU has been redone. DC-DC converter with regulated output to analog parts.
LED now has constant current driver, so all LEDs dim evenly.
Clock bleed through has been minimized.
VCO x-mod has been removed.
Almost no wiring, new board is 4 layers. So only wiring that is needed is power input and 7 wires to the speakers.
Speaker mounts on PCB. For easier testing.
All jacks mounted on PCB, including the multiple and kbd CV.
And these things haven't changed -
The rest of the circuit still remains the same. So it's just like the original!
Panel is same as end of last run.
New boards looks like this: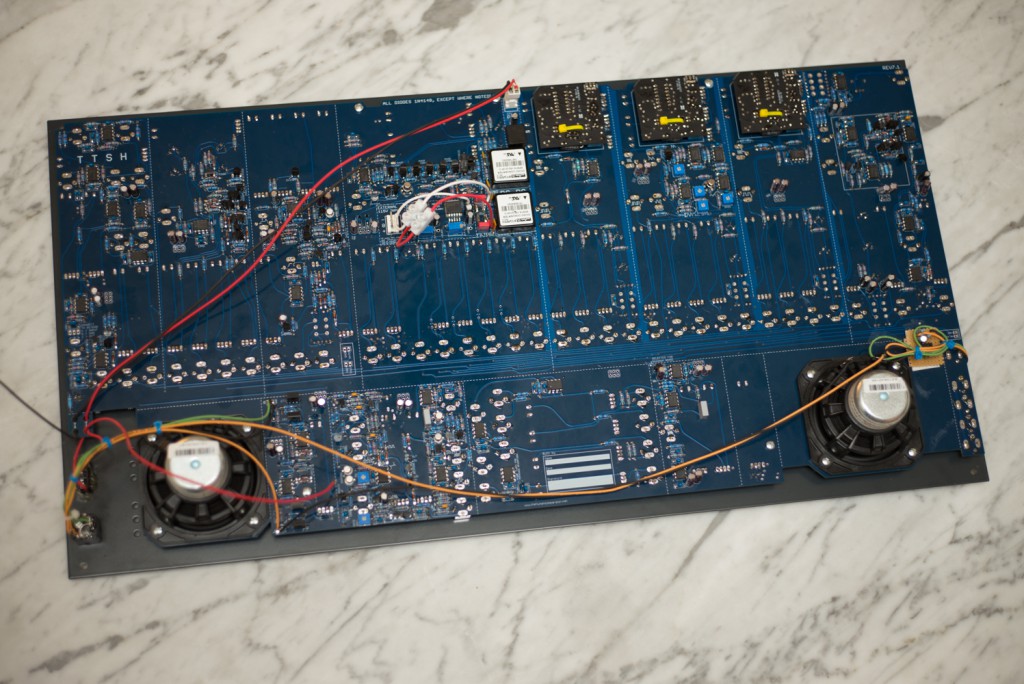 (Final board color will probably change…)